MOCA Tucson believes in the power of art to connect and inspire. In this spirit, we have developed several free programs to offer during this time of social distancing that celebrate the talents of Tucson's creative community and offer ways to stay engaged with the Museum though our doors are temporarily closed.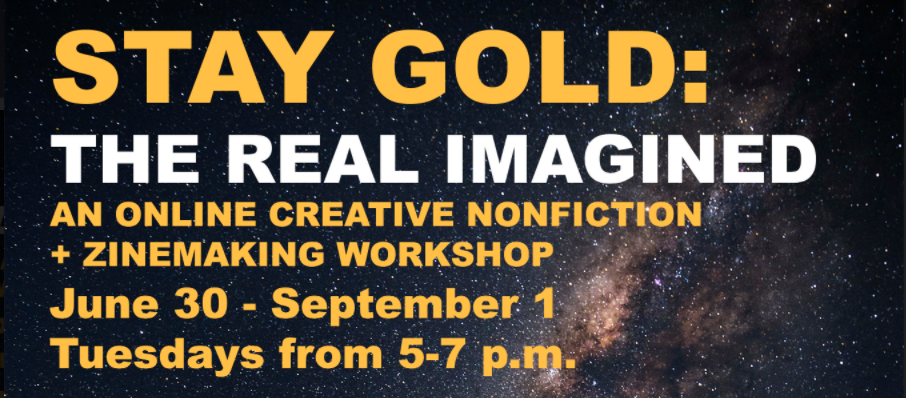 This program provides a space for intergenerational connections within the LGBTQIA+ community to be made through shared autobiographical storytelling and zine-making, once a week on Zoom.
---
MOCA Tucson is now accepting submissions to our 3rd Annual 5 Minute Film Festival, to be screened online July 23rd. All Arizona residents are invited to submit their video art––clocking in at 5 minutes or under––to this juried, short-form, online festival. The 1st, 2nd & 3rd place winners will receive a cash prize thanks to our event partner The UA Hanson FilmTV Institute ($200 for 1st, $100 each for 2nd and 3rd).
---
Activities
Though the current exhibitions are closed, MOCA will highlight our current set of artists by designing activities that take a deeper look at their unique techniques and themes. Our first at-home project gives step-by-step instructions to create your own flipbook animation, inspired by Diana Shpungin's drawings and videos. And for inspiration watch Shpungin's work in action, now available online, here.
---
This creative activity highlights the work of Amir H. Fallah and his exhibition at MOCA Tucson, Scatter My Ashes on Foreign Lands. Using Fallah's masterful work as inspiration, this activity gives you step-by-step instructions on how to create a still life using objects found easily in your home.
---
Create your own text blocks and become as witty with language as Gary Setzer with this playful and interactive game that the whole family can enjoy! Check out more about Gary Setzer's MOCA Tucson exhibition: The Unique Title of this Museum Exhibition Differentiates it from Other Exhibitions Produced by the Artist While It Simultaneously Hints at the Substance of the Artwork it Contains
---
MOCA invited several local artists to submit line drawings in their unique styles for a Museum-curated coloring book. Download the PDF below to your desktop, print at home, color, and share. Tag @mocatucson and we will repost your creations!