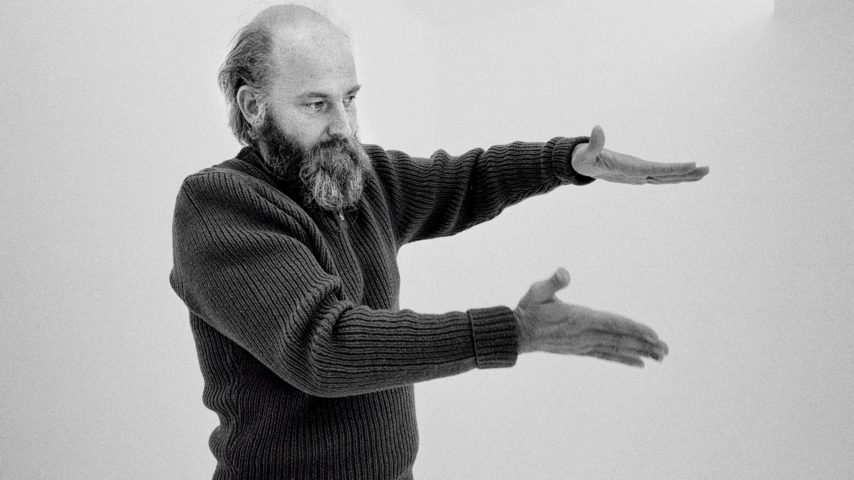 The Art of Films on Art: producer Erin Wright and director Lisanne Skyler
September 24, 2019 6:00 PM - 9:00 PM
Tuesday, September 24, 6pm
$10 admission, FREE for MOCA Members, UA Film & Television students and guests
Reception to follow in MOCA's Great Hall
Commissioning Editor and Producer of LACMA Productions at the Los Angeles County Museum of Art Erin Wright and writer/director and UA Film & Television professor Lisanne Skyler (HBO's Brillo Box (3¢ Off )) take you behind the scenes on the making of their acclaimed short film A Few Things About Robert Irwin, originally produced for the 2016 LACMA Art + Film Gala. Skyler and Wright demonstrate the diverse and creative techniques used to tell the story of the pioneering Light and Space artist, and sharing innovative approaches to making entertaining, enlightening and emotionally compelling films about art and artists.  
Presented in collaboration with the University of Arizona School of Theatre, Film and Television lecture series Day for Night: Conversations on Film and Television.
ABOUT THE ARTISTS
Lisanne Skyler is the writer/director of award-winning feature, documentary an short films that have played at such festivals as Sundance, New York Film Festival,  South by Southwest, LA Film Festival, AFI Docs, San Francisco International Film Festival and the Venice Film Festival, and broadcast on HBO, Sundance Channel, PBS and around the world.   Across different genres and platforms, tackling subjects ranging from domestic violence to South Central LA pawnshops to the contemporary art market, her films engage audiences with complex social issues, through vivid character portrayals and dynamic visual style. Recent work includes the Oscar-shortlisted HBO Documentary film Brillo Box (3¢ off) (now available through Cinema Guild) and A Few Thing About Robert Irwin, produced by Erin Wright for the Los Angeles County Museum of Art (LACMA) Art + Film Gala.  Skyler teaches filmmaking at the University of Arizona School of Theatre, Film & Television and serves on the Board of Directors for The Loft Cinema.
Erin Wright is Commissioning Editor and Producer of LACMA Productions and Director of Artist Initiatives at the Los Angeles County Museum of Art. Her 30 years of experience in the art world at Sotheby's, Lannan Foundation, Gagosian Gallery, and LACMA has culminated as a producer of projects with artists and filmmakers. She has been producing documentary films about artists and their work for almost a decade, including films on John Baldessari, Mark Bradford, Michael Heizer, Robert Irwin, Barbara Kruger, Catherine Opie, Ed Ruscha, James Turrell, and Peter Zumthor. She has collaborated with and commissioned work from filmmakers such as Lance Accord, Sini Anderson, Pippa Bianco, Dime Davis, Henry Joost and Ariel Schulman, Alysa Nahmias, Doug Pray, Lisanne Skyler, Lucy Walker, and Jessica Yu. Her films have earned official selections at some of the leading international film festivals, including Sundance, South by Southwest, Aspen Shortsfest, DOC NYC, Los Angeles Film Festival, Sheffield Doc/Fest, Full Frame, and AFI DOCS. Wright is currently producing a feature documentary on the artist László Moholy-Nagy that will be released in 2019.