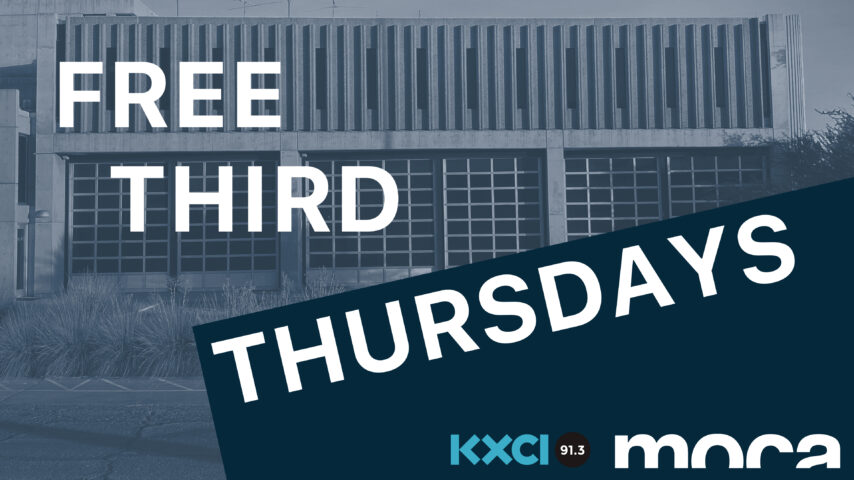 Free Third Thursdays
June 15, 2023
5:00 PM - 9:00 PM
Join us for a free evening at MOCA with galleries open late, live music by KXCI Community Radio DJs Rusty, Michelle, and Ruby, food by Hungry Kepuha, and free beer by Barrio Brewing Company. Don't miss this lively time to gather around art, music, and drinks!
At 6:00pm, in conjunction with Cecilia Vicuña: Sonoran Quipu, Maegan Lopez, Gardener and Cultural Outreach Liaison at Mission Garden, and Jesús García, Research Associate at the Arizona-Sonora Desert Museum will lead a demonstration on fibers and rope making to explore the variety of natural fibers used by native peoples in the Sonoran Desert region! Learn to gather and process native plant and animal fibers, experiment with natural and recycled materials and learn techniques to make cordage and rope, and come away with a new view of the desert's hidden fibers and some great sense of place activities to share with others.
About the Exhibitions
On view in the Great Hall is Cecilia Vicuña: Sonoran Quipu, a sprawling sculpture composed of plant and industrial materials that invites viewers to consider the beauty and precarity of our world, and our interconnected relationship to the environment and each other. On view in the East Wing Galleries is Na Mira: Subrosa, a solo exhibition featuring two corresponding film installations that engage with memory, diaspora, non-linear time, and electromagnetic frequencies; and Raven Chacon: While hissing, a solo exhibition featuring video installation, graphic scores, and performance that celebrates sound as a medium for resistance and connection.
Third Thursdays are presented in collaboration with KXCI Community Radio.
In-kind support provided by Barrio Brewing Company.