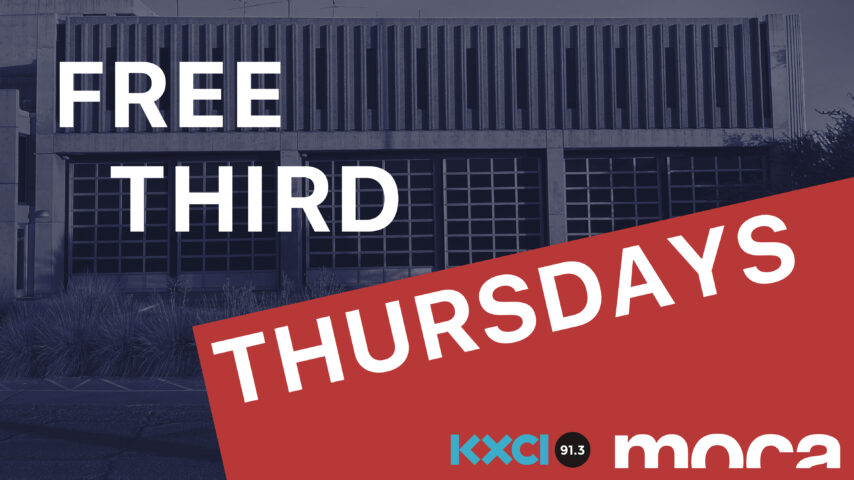 Free Third Thursdays
March 16, 2023
5:00 PM - 9:00 PM
Join us for a free evening at MOCA with galleries open late, live music by KXCI Community Radio's DJ Cody, food by Reservation Sensation Frybread, and free beer by Barrio Brewing Company. Don't miss this lively time to gather around art, music, and drinks!
At 6:30pm, the program will include the launch of a broadsheet artist print by Nika Kaiser, a poetry reading, and a talk to raise awareness and funds for the defenders of the Weelaunee Forest in Atlanta. Led by Nika Kaiser and members of the Tucson Weelaunee Defense Society.
About the Broadsheet
How to Remain on the Earth is a broadsheet photographic newsprint piece by artist Nika Kaiser. The print's verso contains an excerpt from the poem Nomads of the Body to Come by Colombian activist k. kodama. The work was created with inspiration from and in support of the movement to defend the Weelaunee Forest in Atlanta, Georgia, an effort to protect land in south Atlanta from being developed into a police training facility and commercial film studio. The movement has been nationally recognized after the first murder of an environmental activist by police in the United States took place in the Weelaunee Forest on January 18th, 2023.
About the Exhibitions
On view in the Great Hall is Cecilia Vicuña: Sonoran Quipu, a sprawling sculpture composed of plant and industrial materials that invites viewers to consider the beauty and precarity of our world, and our interconnected relationship to the environment and each other.  Kenneth Tam: Silent Spikes is a solo exhibition on view in the East Wing Galleries featuring a two-channel video installation with accompanying photographs that investigates the intersections of masculinity, race, and labor. Plein Air is a group exhibition on view in the East Wing Galleries exploring shifting ideas of western landscape, painting, and fieldwork and includes works by Susanna Battin, Esteban Cabeza de Baca, iris yirei hu, KB Jones, Hillary Mushkin, Sterling Wells, and Paula Wilson.
Third Thursdays are presented in collaboration with KXCI Community Radio.
In-kind support provided by Barrio Brewing Company.