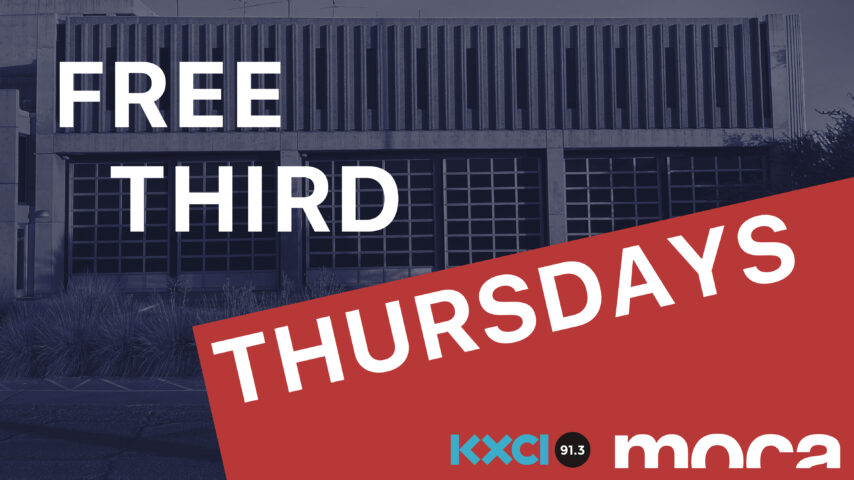 Free Third Thursdays
December 21, 2023
5:00 PM - 9:00 PM
Join us for a free evening at MOCA with galleries open late, live music by KXCI Community Radio DJs, and free beer by Barrio Brewing Company. Don't miss this lively time to gather with friends and family around art, music, and drinks; all ages are welcome!
About the Exhibitions
On view in the East Wing Galleries is Na Mira: Subrosa, a solo exhibition featuring two corresponding film installations that engage with memory, diaspora, non-linear time, and electromagnetic frequencies; and Raven Chacon: While hissing, a solo exhibition featuring video installation, graphic scores, and performance that celebrates sound as a medium for resistance and connection.
Third Thursdays are presented in collaboration with KXCI Community Radio.
In-kind support provided by Barrio Brewing Company.