To help contain the spread of COVID-19 MOCA will be temporarily closing to the public starting today, Wednesday, March 18. This follows the postponement of our education and public programs.
Please follow our Instagram and Facebook for updates, as well as a special new series spotlighting Tucson-based artists. Stay tuned as artists takeover MOCA's channels for the next several weeks and get an intimate peek into life in the studio. Now more than ever we need to celebrate the creativity, invention, connections and beauty that artists bring to life!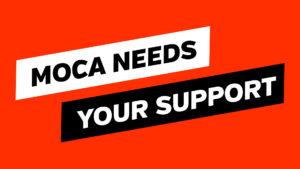 MOCA Tucson is a small-scale, nonprofit organization; our work is not possible without you––our members, donors, visitors, volunteers, artists, interns, and participants. The temporary closure and cancellations are not without consequences for our Museum.
We need your support now more than ever.
We humbly ask that you consider making a donation to the Museum in these difficult times. Contemporary art is essential to the creative ecology of our city, please help us to continue our work with artists and fulfill our mission to inspire new ways of thinking through the cultivation, exhibition and interpretation of contemporary art.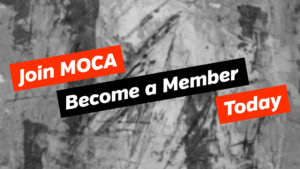 If you choose to purchase a new membership during this period to provide vital support to the Museum, we will set your start date for the first day MOCA reopens to ensure you enjoy the full benefits of a year-long membership.
To our current members––MOCA would greatly benefit from early renewals at this time. The same policy explained above will apply to your membership renewal. We can't thank you enough for your generosity towards MOCA, and look forward to seeing you at the Museum when we reopen.
Thank you for standing by MOCA––stay safe and take care!